Strive For A Drive
MN Blood Drive gives students a chance to donate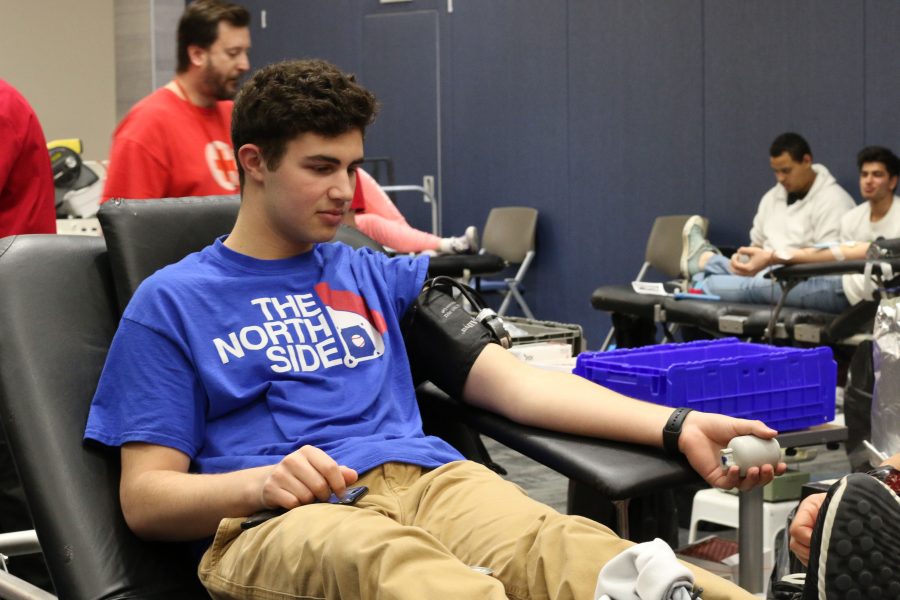 One unit of blood can save up to three lives. Without these life-saving blood transfusions, millions of Americans would die each year. This is where the MN blood drive comes in. For over 20 years, students at MN have volunteered to donate their blood in order to save the lives of others.
On Feb. 8 from 8:30 am to 1:30 pm, MN commenced its annual blood drive in the new Lecture Hall C. Due to construction last year, the school was unable to hold the event. Nevertheless, the upcoming MN blood drive is in full throttle with 25 people signed up ahead of time, and dozens of more who donated on the day of.
Along with the numerous volunteers, there are several ways in which one can donate blood for the drive. Many students prefer the usual blood transfusion that takes about 10 minutes. Yet, some students may be given the option of donating double red cells, which separates the blood into two different parts and can be utilized for separate patients. This simply doubles the number that each unit of blood can effectively serve.
Multiple students and teachers volunteer for this community event. In previous years, Social Studies teacher Lance Ott has recruited students from the Volunteers in Action (VIA) group and his United States government classes to donate. This year, along with the VIA and government students, the HOSA club at MN is helping out with the endeavor.
Aside from sponsoring his students and the VIA, Ott's role as facilitator is prominent throughout the blood drive. This can include manning the registration table, escorting donors to the canteen, distributing food and drinks, and answering any questions people may have about the drive.
"As a facilitator, my job is to float around the drive and take care of any organizational issues that arise along the way. Other than that, I stay out of the way and let the Red Cross professionals and our superb volunteers do their duties," Ott said.
Sophomore Kate Mathison is one of the many students who volunteered. Her motivation to do so stems from her interest in pursuing a medical career.
"Through my involvement in HOSA, I thought volunteering for the drive would be a great way to not only connect with my club and its members, but to experience professional medical procedures as I am considering going into the medical field myself," Mathison said.
Similarly, junior volunteer Elise Day values the blood drive and voices the importance of donating blood.
"It's imperative for us to donate blood because we have the opportunity to change someone's life, or even save it," Day said.
The MN blood drive is a way to engage others in giving medical assistance to those who need it. It can serve not only to bring individuals, but the community closer together.
"I am really looking forward to contributing to a cause I truly care about and making a difference in my school and community," Mathison said.