Goin' out swingin'
Big Band Dance: Jazz-Hands down the best dance of the year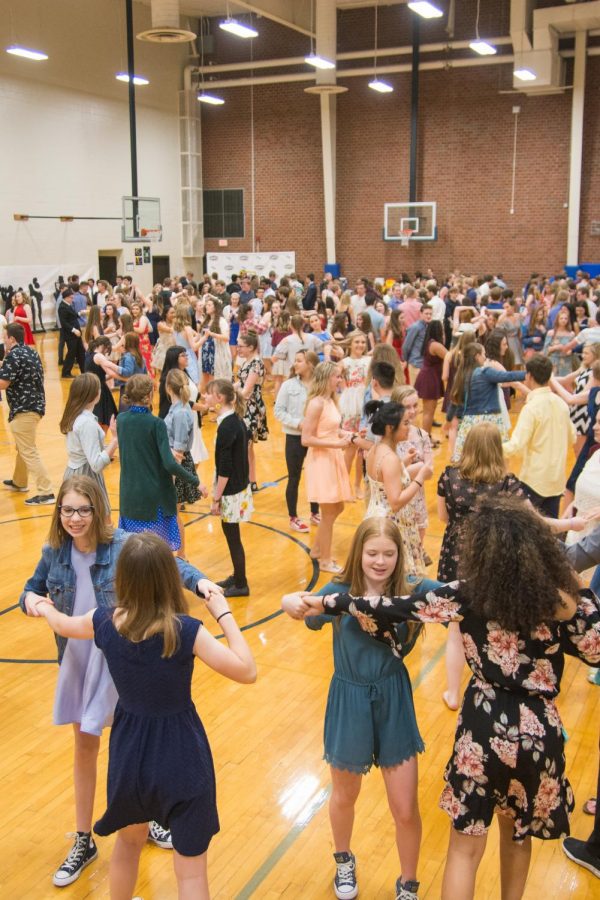 Love, laughs and lots of cheesecake filled the gym Friday night for MN's eighteenth annual Big Band Dance.
For the price of $10, an attendant of the dance gets swing lessons, a chance to use those moves to live music, and sweet treats which include cookies, cheesecake, and lemonade.
The Big Band Dance is put on in order to raise money for the MN band programs. The money spent on tickets, as well as money raised from raffle prizes, feeds back into supporting those involved in MN band, who are in charge of putting on the dance.
The dance began at 6:30 pm with group lessons from The Omaha Jitterbugs on how to swing dance. From then until 11 pm, live music played by members of the MN Jazz Band and student singers filled the gym.
Unlike other school dances, the Big Band Dance opens its doors and opens the floor for everyone, not just the student body. From toddlers to grandparents, the dance was fitting and fun for all ages.
In contrast to homecoming or prom, there was no pressure on what to wear or who to go with. Some students and adults dressed to the occasion with vintage dresses and suspenders, while others came ready for anything in jeans and tshirts.
Crowded into the gym, couples, friends, and family members swung around with smiles on their faces. The old-timey tunes mixed with bow ties and dotted dresses allowed for a fun and lively environment.
The overall experience was much different than what could be expected from your typical school dances. It was a lot more inviting with less social pressure.
Although the sole purpose of the Big Band Dance is to raise money, the experience is priceless.