Halloween Hack
Something old, something new, and something spooky, Spending little to create the perfect costume in a time crunch
INTERGALACTIC GAL
What you'll need: Face paint (color of choice), an outfit to match
How to: I mixed together a white and green paint then applied it everywhere on her face and down her neck. I went in with a darker green and drew lines starting under her eyebrows down her nose. I filled in her eyebrows with the same green and contoured her cheekbones and around her face. To finish, I added space buns at the top of her head.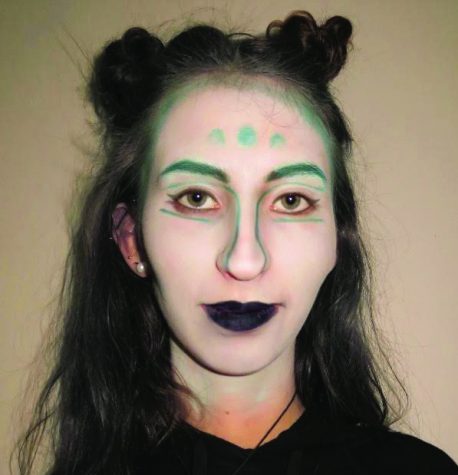 COWBOY
What you'll need: A cowboy hat, a Flannel
How to: There is nothing complicated about completing this look. It is perfect for a last minute costume and extremely cheap. I stopped in my local Goodwill and picked up a flannel for $3.59 and a cowboy hat for $1.29. After putting the two together, you have a cowboy costume. If you'd like to go all out, pair these with jeans and maybe even some cowboy boots.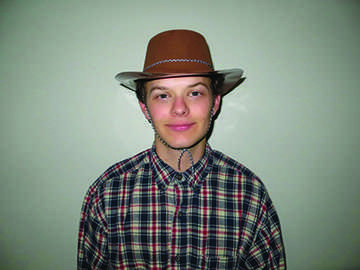 CLASSIC WITCH
What you'll need: Dark Makeup, A Witch's Hat, Dark Clothing of your choice
How to: This look allows for a lot of freedom. When creating my look, I went for more of a classic look. I paired up black lipstick and black eyeshadow in order to give this look a spooky side. At Goodwill, I found a witch's hat for $1.29. To complete the look, pair it with a black dress or other dark clothing items of your choice.