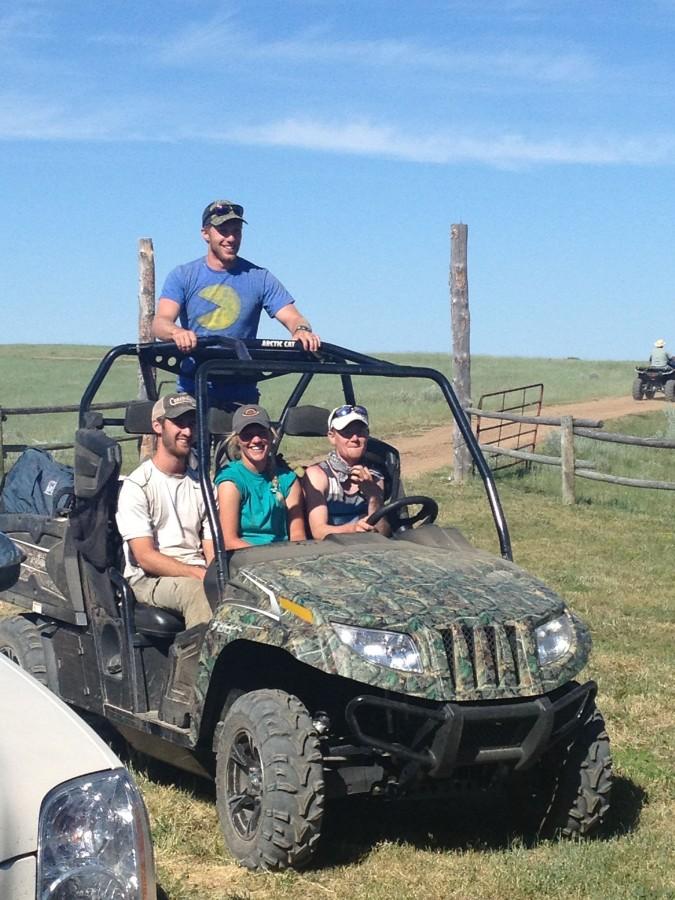 Paleontology Rocks
Junior leads fossil finding expeditions
January 7, 2016
For many high school students, the thought of getting a summer job haunt their thoughts. Some work at a grocery store, some work in fast food, and some even go to Montana to lead dangerous paleontological digs. Well, maybe that last one isn't very common, but it still holds true for Junior Will Solberg.
For the last 12 summers, Solberg and his family have been leading college students on expeditions to discover fossils in Hell Creek, Montana. Fort Peck, Montana houses the cattle ranch that the Solberg family houses. Solberg's grandfather was a part of the Concordia College board of directors, the board that connected Solberg with the digs.
"Typically we would load up into vans and head out about five miles into Hell Creek and search for sites with lots of smaller bones and search for larger bones sticking out of cliff sides," Solberg said.
Some of the most fascinating discoveries are ones that would make anyone's draw drop. Among the most breathtaking finds include a baby triceratops frill, a horn of a triceratops, and t-rex teeth.
"You start by scouting the areas around the fossils. Then you dig a big ring around a bone and chip away the dirt and stone," Solberg explained. "After encasing the bone in Vinac, a bone plaster, you use a plastic wrap around the bone. One time we had to carry a 90 pound bone back to the ranch," Solberg said.
The incredible experience of being a part of a paleontological dig, much less guiding the dig, is truly overwhelming. Fargo Moorhead, North Dakota is the home of Concordia College, the college that is connected to the expeditions. The experience is incredible for the students, there is quite a bit of danger involved in these digs.
"We had one person break their knee in a rockslide, a freak accident where a sinkhole opened up and crushed a girl's ankle, and even a cliff fell out from under us, but we held on to the ledge and used a rope to climb our way to the top," Solberg said.
Although Solberg is fascinated by paleontology, he considers it as a hobby and continues to pursue the possibility of getting a degree in medicine. These dangerous adventures paralleling Indiana Jones may be temporary, but they create memories that will always be recalled.