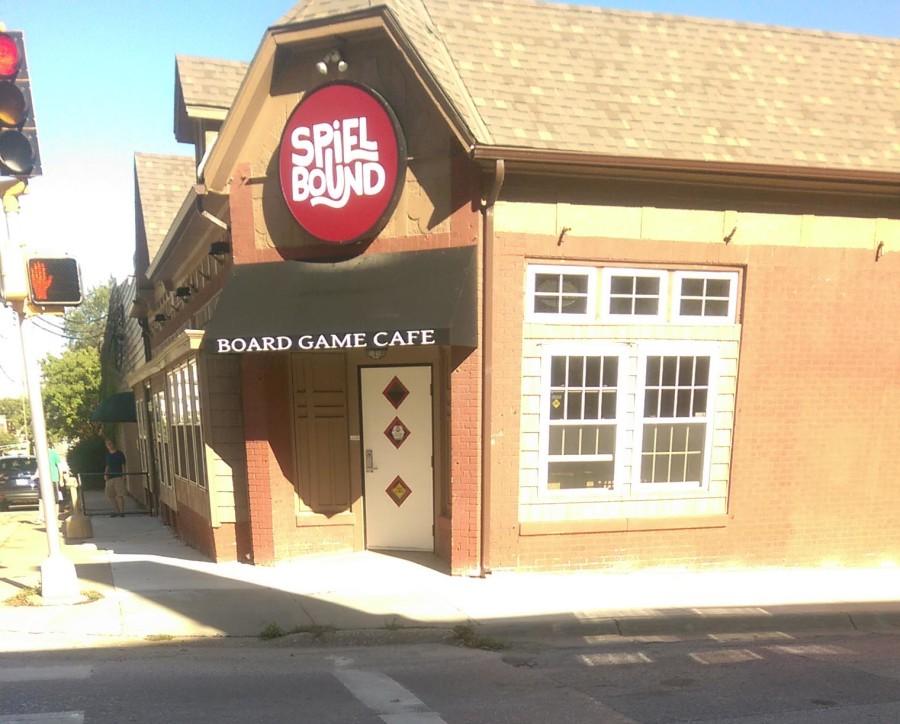 Boardgame Blitz
Spielbound Cafe brings a new twist to coffee
October 4, 2015
In the past decade, cafés around the country have sparked interest among the many possible consumers. From Starbucks and Scooters to the more local visits, everybody has their favorite.
However, the new craze is nothing like your father's diner-style coffee shop. These cafes have their own niche, or in particular; board games.
This new trend has made its way to Omaha, and it looks likes it is here to stay.
After opening in September 2014, Spielbound Café never appears to have a slow day. Being located in the ever-growing Midtown Crossing area, at 32nd and Harney, keeps the shop filled with a copious amount of customers all day long with open hours between 9 am up until one in the morning on weekends.
When first arriving at the corner building, one may not see anything unique. It shows as a typical establishment; booths and wooden tables enclose a bar with countless drinks to order. And similar to Starbucks, one can spot lattes, mochas, and cappuccinos on the menu.
Following an order of your favorite beverage and a five-dollar game pass, you will be invited to their massive game room. Now this is where all the fun begins.
Upon entering, hundreds of board games come into view. Currently, the coffee shop possesses over 1,500 games thanks to many donations.
Whether you prefer to stick to a standard game experience like Monopoly or a far more obscure pastime such as the thrilling card mash-up Coup, Spielbound has every craving covered. If you struggle in selecting from all the choices, employees are extremely knowledgeable of their library, and help discover one to fit your demands.
After selecting a game, which you must keep to just one, your group shuffles to one of their many hexagonal tables designed for a plethora of players.
The difficulty ensues when preparing for a new game and setting up the board. Yet never fear, for the staff will assist in explaining rules, starting rounds, and helping you in any other way you need.
Additionally, each game has an estimated time, which ranges range from ten minutes to a few hours. Once your current match is completed, you may move on to another, or simply head out. The game pass allows you to play as many as possible for as long as you would like.
"We have been pretty successful, because we have a very unique setup. There are not very many places like this around Omaha. So being the first one here, we have done very well. It allows for people to find a niche," the general manager Michael Fryda said.
Whether you are obsessed with board games or just looking for a fun date night, Spielbound appeals to audiences from all around town.