Don't Call It A Comeback
How fashion trends found their way from the past to the present
Hang on for a minute...we're trying to find some more stories you might like.
MOM JEANS
During the 80's loose fitting jeans with a tapered leg became a hot trend, but faded away almost 15 years later. Now, they've made their back and are better than ever. From Kendall Jenner to Lady Gaga these jeans are both versatile and comfy and do not seem to be going anywhere.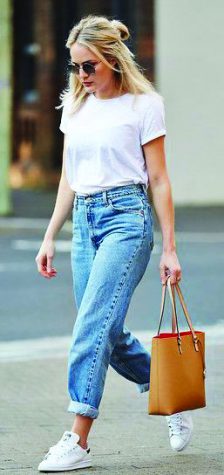 TURTLENECKS
Turtlenecks claim to fame came in the 1920's as an alternative form of formal wear and later opened the door for unisex clothing. These fashionable tops have never really went out of style but were rather put on the back burner for other fashions. From grandmas everywhere to Drake this top sure is making a comeback.